Monster Hunter Rise: Sunbreak's Grand Finale Digital Event Set for Next Week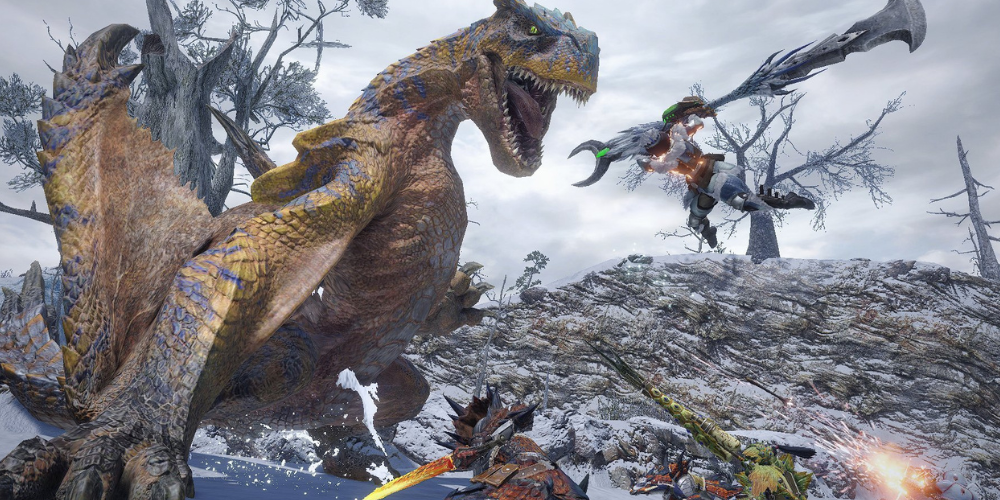 Fans of the immensely popular action RPG Monster Hunter Rise and its expansion pack Sunbreak have an exciting week ahead of them. Capcom has announced the final digital event for Monster Hunter Rise: Sunbreak, which is scheduled to take place next week. This eagerly anticipated event will bring the last bit of new content for the game and promises to be a thrilling culmination of the series' digital events for this iteration.
Monster Hunter Rise: Sunbreak digital events featured updates, developer interviews, new monsters and quests, and more. The last digital event took place in April and introduced players to update Ver. 15, which included a free update 5. This update included the return of Dragon Elder Amatsu, new weapon actions, skills, quests, and cosmetics. As the series prepares for the latest digital event, fans are eager to see what awaits them.
On June 7 at 7:00 am PT/10:00 am ET, the final digital event of Monster Hunter Rise: Sunbreak will be broadcast live on Twitch. The event promises to provide information about the upcoming bonus update Ver. 16, which is expected to fix a known bug that removes crafting materials from Monster Hunter Rise: Sunbreak players. In addition, developers from the Monster Hunter team will be in attendance to talk about how Rise and Sunbreak were created, giving fans a unique insight into the game's development process.
Presenters for the event include Monster Hunter series producer Ryozo Tsujimoto, along with game directors Yasunori Ichinose and Yoshitake Suzuki. Fans have been expressing their love for the franchise and gratitude toward Capcom for providing them with an incredible gaming experience. Players are also sharing their hopes and expectations for the final digital event, as well as discussing the possibilities for the next Monster Hunter game.
Although no information has been provided by Capcom regarding the next mainline Monster Hunter game, there are indications that a spin-off may be on the way. With the final digital event for Monster Hunter Rise: Sunbreak just around the corner, fans have one last opportunity to enjoy the latest news and updates for their beloved game. As the series moves forward, it leaves behind a rich legacy of thrilling action, exciting battles, and unforgettable adventures for players to cherish for years to come.