7 Awesome Mobile Games for You in 2022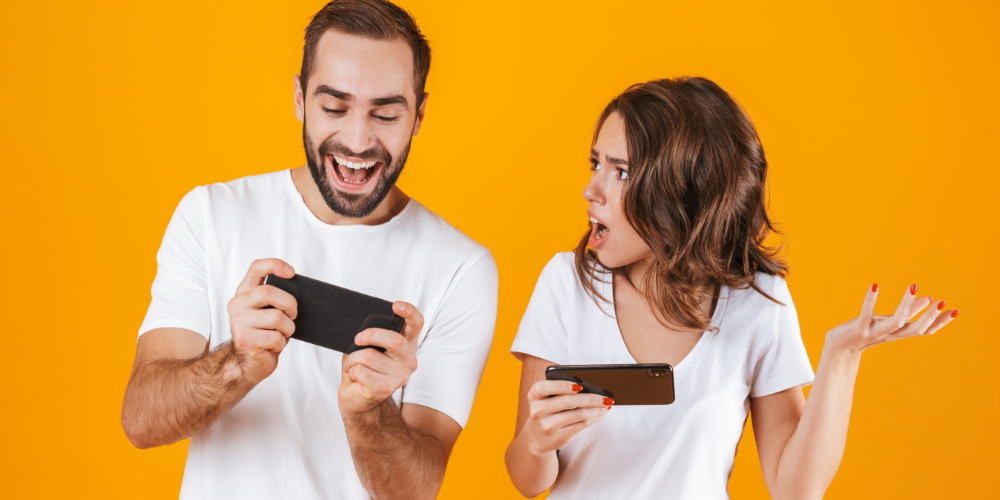 Mobile games have long ceased to be simple apps for killing time. Now developers offer gamers full-scale projects with cool graphics and fascinating storylines. For fans of the good old classics, there are also interesting games in app stores. In this article, we've rounded up seven titles that you should definitely try out. Enjoy!
1. Among Us
Any list would be incomplete without Among Us, so we have put it in the first place for a reason. Surprisingly, the game that gained popularity during the self-isolation period continues to maintain the audience's interest. It is a new look at the old Mafia, where players, while on a spaceship, need to complete tasks, figure out a traitor, and try to survive. It has made a huge splash in the gaming world and even got collaborations with other projects, such as Fortnite.
2. Device 6
If you like detectives, noir, and jazz, you can't miss Device 6. The whole story is given in the form of text messages, but it's tastefully done, and not as boring as you might think at first glance. To read the book, you need to turn the device and peer into the letters, and some phrases generally seem to live their own lives. Sound engineering and design are worthy of special praise. Go along with the main character Anna to explore the mystical castle.
3. The Go Series
If you recalled Pokemon when reading the title, then it is not quite right. This series of games is produced by Square Enix and includes Hitman, Deus Ex, and Lara Croft made in pocket size. Their distinguishing feature is short levels that you can go through quite quickly without being distracted from everyday or work tasks. At the same time, the developers managed to preserve the vibe of the originals and create such puzzles that can baffle even experienced users.
4. Good Sudoku
In terms of design and gameplay, Good Sudoku is unlikely to surprise advanced players. However, it is definitely worth a try for those who have not discovered the beauty of Sudoku puzzles yet. The game has a handy hint system to make it easier for you to figure out what's what, a clear division into difficulty levels so that you can gradually move forward, and settings that allow you to mute notifications and focus on the process.
5. Grindstone
Who would have thought that tile-matching puzzles could be so much fun?! Grindstone has won the love of the public due to its unique design. You play as a Viking who, in order to make his way to the exit to another level, should destroy the enemies on his way in a traditional match-three pattern. On a successful attack, defeated monsters explode in a multicolored fountain of cartoon guts. Brutal, challenging, and fun!
6. Inside
A lot of reviews have been written about the dark platformer Inside, but we cannot ignore it because it is really good. No wonder some critics call it a masterpiece of mobile horror games. You have to play as a little boy who needs to get through the terrible locations of villages and cities. As you get comfortable in this dystopian world, you realize that many things are not what they seem at first glance. Solve clever puzzles to escape evil.
7. Mom Hid My Game
After the emotionally heavy Inside, we suggest moving on to the fun and even comedic Mom Hid My Game. It puts you in the same situation that many people find themselves in as kids: Your mom wants you to play video games less. Your task is to take away the game console and, at the same time, not attract the warden's (e.g., mom's) attention. As you progress through the levels, the puzzles become more and more absurd and funny.
What do you think of these titles? We'd love to hear about your favorite mobile games! Please write in the comments what you played most often this year.