Best Shopping Apps for iOS and Android in 2022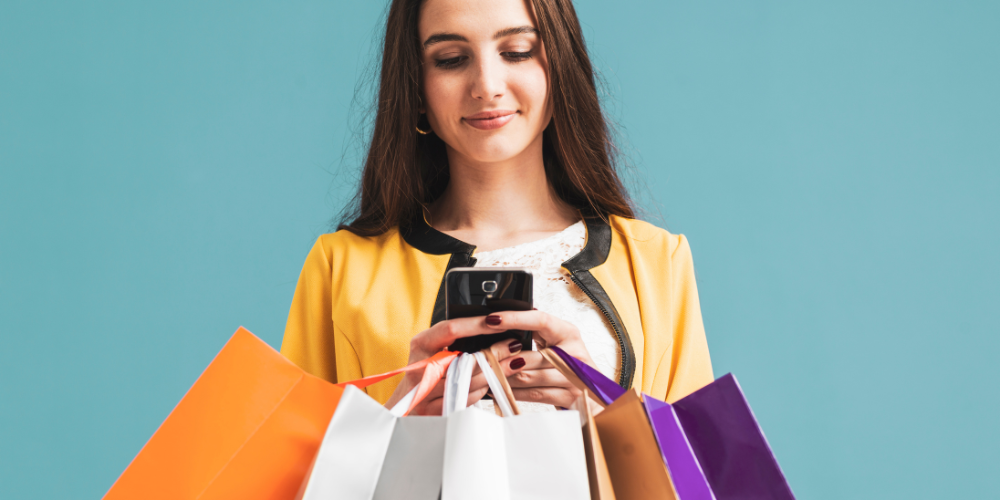 Online shopping has become an integral part of our lives in recent years. Now you can buy everything online: food, clothes, services, furniture, jewelry, and much more. A convenient mobile application at hand saves time on shopping, informs you about special offers and discounts, and helps you decide on the choice of product. In this post, we will tell you how to choose the right service and which titles deserve your attention.
How to Pick the Perfect Shopping App
Not all platforms are equally good. Many users prefer to choose branded apps of specific companies, which can be somewhat inconvenient if you order products from various manufacturers on a regular basis. Multi-brand services might not be the most convenient and secure. To find the perfect product, pay attention to the following parameters:
Usability. The item should be easy to use, and the interface should be designed in such a way that you do not have to spend hours poking around in it to find the right section or function.
Payment methods. The application should offer several payment options to choose from so that you can pick the most convenient one for you. It can be e-wallets, bank cards, online payment systems, etc.
Terms of delivery. Make sure you understand and agree to the shipping terms offered by the marketplace. Check if it's possible to make payment after receiving the order.
Security. If you can pay for purchases through the application, you should make sure that sensitive data, such as bank card details, are under reliable protection. Read the policy of your chosen service.
Additional features. They're optional but can be handy in some cases: family sharing, built-in barcode scanner, shopping lists, notification system settings, etc.
Top iOS Apps
According to current data, Amazon's service occupies a leading position among shopping apps. Here you can find and order everything you need at once. Although its interface is not the most convenient (in our opinion), it is the most demanded title. SHEIN comes next on the list of top apps for Apple devices. It is a multi-brand marketplace where you can buy clothes, shoes, and accessories for quite low prices.
These giants are followed by Fetch Rewards, allowing users to earn bonuses and gift cards for their active purchases. Among mono-brand applications, it is worth highlighting the service from Nike (sports goods) and Bath & Body Works (household goods). Other popular mobile platforms include Walmart, Etsy, Shop, GOAT, and Target.
Top Android Apps
Even though the lists of popular products from the App Store and Google Play are usually somewhat different, the top players are still the same. Here, Amazon is firmly established in the first place; it is also commonly used in 2022 on Android devices as it is on iOS. Walmart is not far behind this tech giant and is in second place. It is followed by SHEIN, the marketplace with inexpensive clothing and accessories, and then Fetch Rewards with coupons, bonuses, and discounts. The top five list, as in the case of the App Store, is closed by Bath & Body Works with products for the bath and shower.
They are followed by The Home Depot, eBay, AliExpress, OfferUp, and Shop. The difference in the lists demonstrates the difference in the user audience of the Play Store and Apple Store.
Modern and Convenient Shopping
Mobile apps have made shopping fast, easy, and accessible. App stores' choice of services is huge, and you can pick any product you like. In this article, we have collected the top apps that are most popular among users of the two platforms. Which of these applications do you use? If our lists don't include your favorite titles, please tell us about them in the comments!