The Elder Scrolls 5 Player Shared a Video of Him Dragging Ambassador Elenwen to the Border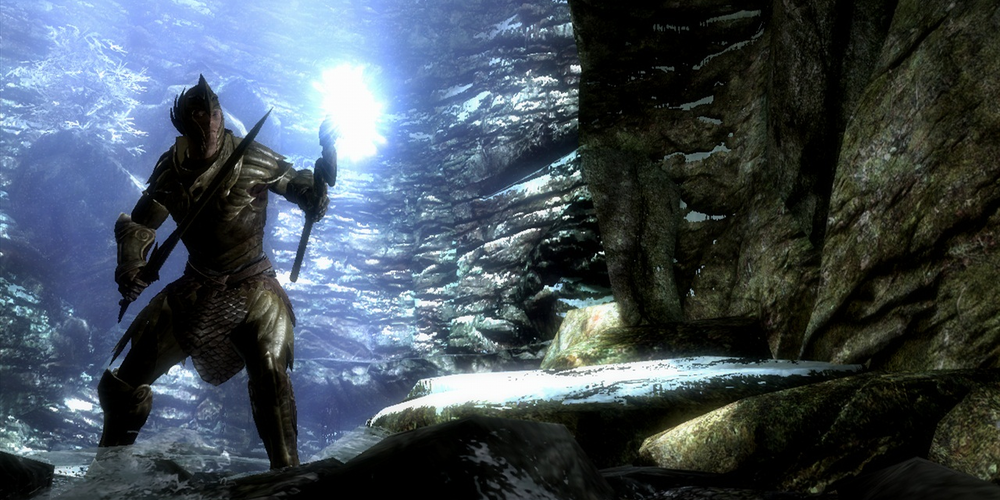 The Elder Scrolls 5 game is already 11 years old and during this time it has not lost its loyal fan base. Thanks to the variety of ways to play it, all these years the community has been tirelessly experimenting. Very often, players share their ideas by making video cuts of game moments. The VR version of Skyrim brought another wave of interest to the game. Despite the fact that fans note some flaws in such gameplay, the use of various mods will completely correct the situation. A realistic interaction with the fantasy world and its inhabitants makes the adventures of Dragonborn even more interesting and varied.
One of the YouTubers with the nickname The Laughing Simon showed how to have some fun by releasing a video of his gameplay in Skyrim in virtual reality mode. Simon decides to solve the political war in his own way and drags Elenwen to the very border of the province. All adventures look very funny from the moment when he grabs the Ambassador and forces her to go with him all the way through the cold region. Many fights with enemies along the way and unexpected glitches only decorate the journey.
This decision of the player is more than interesting due to the fact that Elenwen is a cruel character eager to grant power to the high elves, and the player's decision rid the city of the antagonist, who, in the normal course of events, is in it and continues his dark deeds. This YouTuber has already made similar videos more than once trying to achieve peace between the provinces, contrary to the mechanics of the game.
Did you enjoy the video created by The Laughing Simon? Have you played The Elder Scrolls 5 yourself? Please share your opinion with others in the comments below.